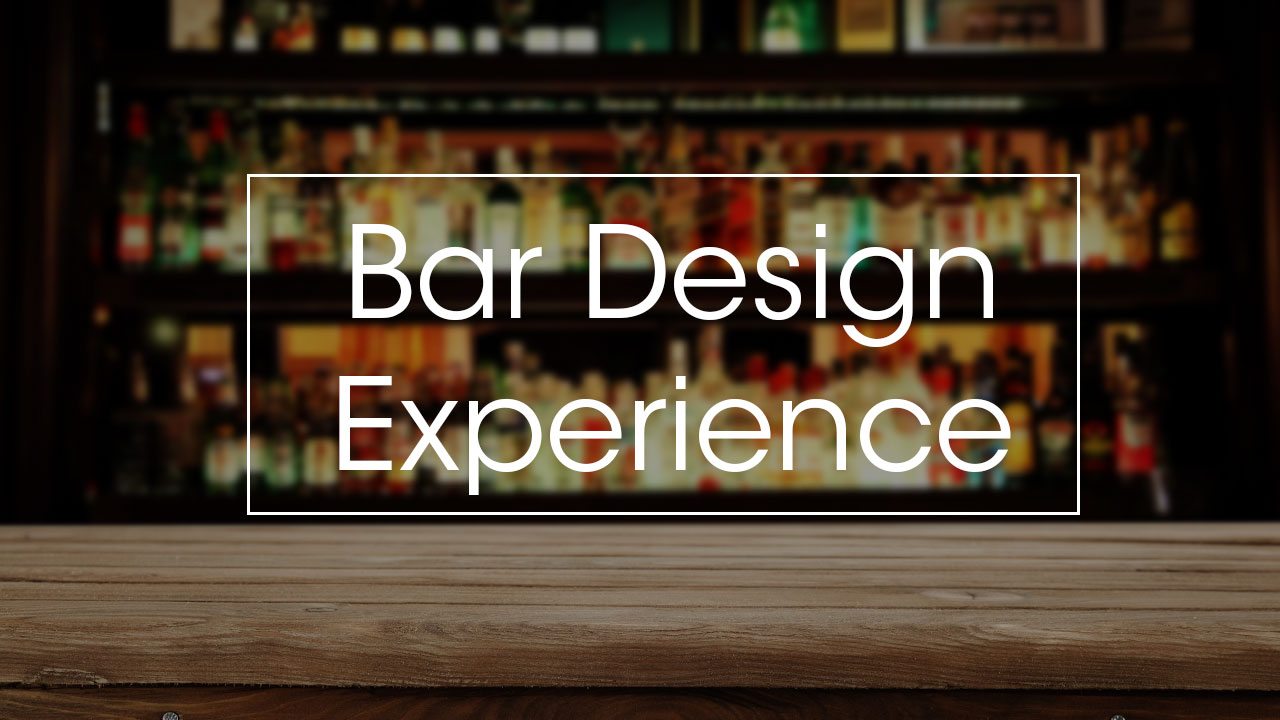 14 Mar

Foodesign Experience: What Makes a Bar?
Foodesign Experience: What Makes a Bar?
Designing a great bar should only be limited by how great the designer can imagine. This, however, is rarely the case.
There are limitations to the design process all along the way for any type of design work. Our food service designers have years of experience when it comes to overcoming obstacles.  We know that delivering a finished project with constraints like time, budget, and space are simpler when you know how to keep your designs efficient for yourself and the operator.
What are some limitations when it comes to designing a bar?
"One challenge to designing a bar is the location of keg storage in relation to the bar and how the lines run. Another consideration is the number of lines or taps that will be needed at the beginning of the design. The consultant has to coordinate the conduit run with the architect and engineers, as well as rightsize the lines.
The other challenge we usually have is that the space for the bar tends to be what is left over from the dining or architecture layout. The proper equipment should be selected based on type and volume of drinks, staff, and maximizing efficiency."
"When it comes to designing a bar there are many things to take into consideration.  First, the designer needs to acquire the overall budget that the owner/client has for the new project.  A lot of times the owners/clients or (bartenders) already have some manufacturers that they prefer because of their history with working with these products (take lots of notes).  It would be a good idea to try and base your design around those manufacturers that they tell you."
"The main considerations are the number of people being served and what drinks are being served, after that it's time to focus on meeting health department criteria. There are of course the physical restrictions allowed for each bar that standard dimensions of bar equipment and counters need to be designed for. From a designer's standpoint, there are unlimited possibilities as long as budget and space allow."
What are some design choices you can make to increase the efficiency of a bar?

Kris: Bigger is not better. The design has to make sure that the bartender has everything he or she need at their disposal with minimal steps.  The more the bartender has to overlap other staff or move the less efficient and the less volume they will be able to put out.
Ashley: Discuss with the owner/client what kind of bar they are needing. Next, you will want to sit down and review the plan/area you will be working with to get some square footages to see how much space you will have to design around. Some spaces will only allow you to do so much, while other larger spaces allow you to go wild with the design. When working with a little area, make everything count. Place stations close together so that your bartender/server can serve and restock quickly to save on time of production and clean up.
Nuong: Equipment location based on the flow of how the bar will run. Less space the better (enough space for people working but less steps for them to do what they need to at the bar area). Efficiency also comes down to what is being sold (wine, beer, etc.) and how the drinks will be dispensed.
Is there any communication with the bartenders in the development process?

Kris: There should be.  Most of the time the direction or communication is through the head chef or owner.  When designing for a bar it is always recommended to speak to the people who actually apply this trade every night to get some feedback.
Nuong: This depends on the client, or whoever is running the store. There is not typically any communication with the bartender as they tend to change.
What are some of the design considerations when working on a horseshoe or oval bar, as opposed to a linear bar?
Kris: Well it depends on the volume. If there is a ton of volume, then a linear bar will require more staff and redundancy.  Whereas a horseshoe can, if designed right, can have equipment at a bartenders disposal all around with very little movement.
Ashley: When working with a horseshoe style bar try designing two bars integrated together so that whichever side the bartender/server is working he/she will have everything available to them at their fingertips instead of running back and forth to serve customers.  Lastly, make your overall design look and feel welcoming to customers.  You want to create a nice visual from all areas around the bar.  Keep your design clean and easily accessible for the employees.
Nuong: These are eight considerations when thinking of the differences in designing differently shaped bars.
Placement of P.O.S.
Number and position of cocktail locations
Wait staff pick up zones
Seating arrangement at the bar
Equipment layout is more island type of layout
What will be visible to customers
Bottle displays
Glass washing area

Closing Time
Every project has its own considerations for an optimally efficient bar space. Just like every kitchen space has its own considerations for a design style. Part of what makes a design excellent is overcoming the obstacles that are inherent to that process.