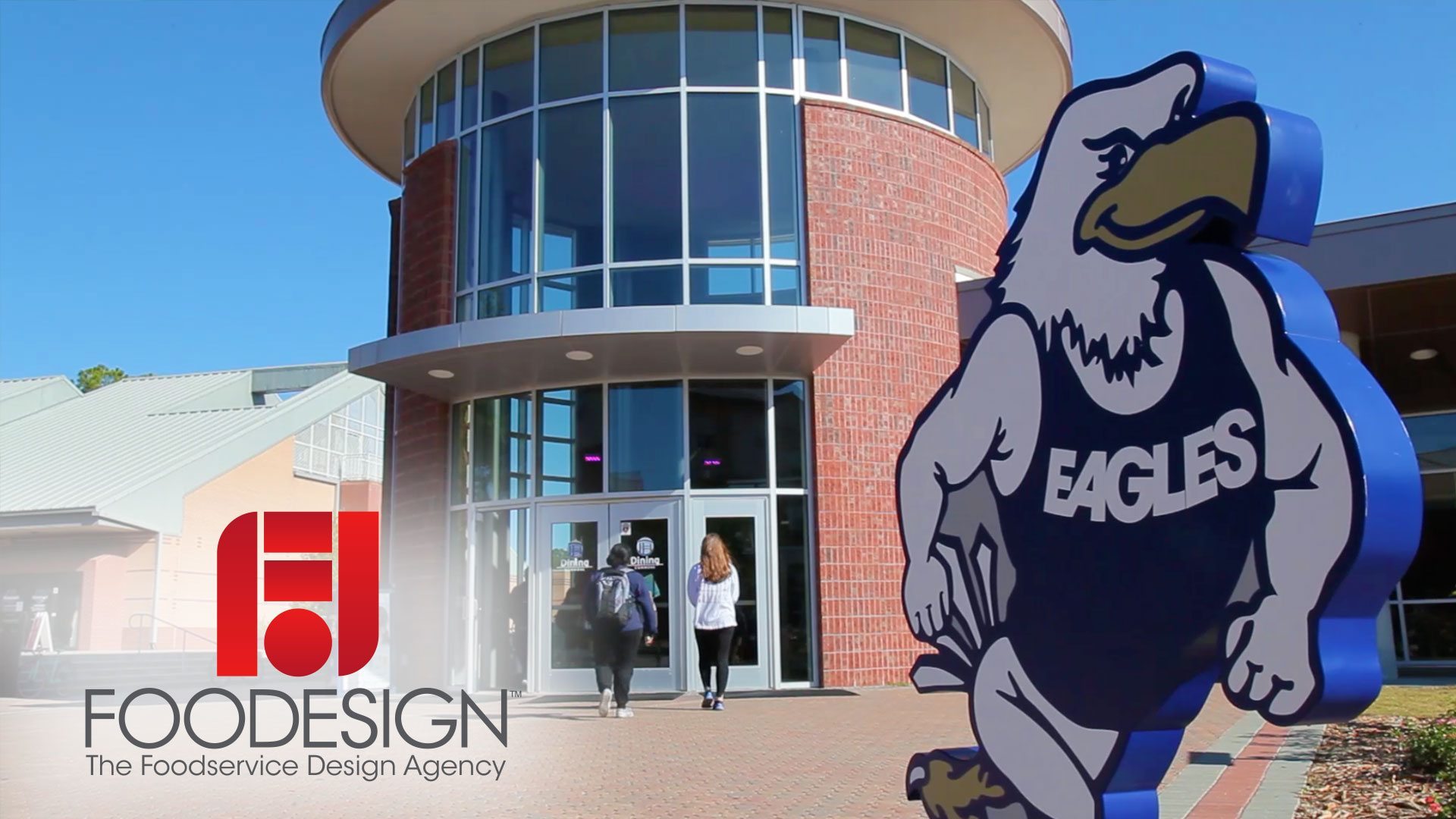 28 Feb

Georgia Southern University Dining

Foodesign recently took a trip to Georgia Southern University to speak with Jeff Yawn, Executive Director of Eagle Dining, and Emily Arrington, Assistant Manager of the Dining Commons, about the inner workings of the GSU dining services.

Video filmed and edited by theFuze, Foodesign's in-house media production group. 


The Dining Commons and Lakeside dining halls at Georgia Southern University service the majority of students on campus with up to 40,000 students passing through their doors a week.


There are many concept options for students at both locations. "Whether it's salads and soups and sandwiches made to order; to our Mexican fair, our burrito bar, or our pita bar," Yawn said when asked what students can expect when visiting one of the campus dining venues. He continued, "I could go on and on. Really most anything a student could imagine desiring we provide. And if we're not providing it, if it's something that they want, we look into it."


Display cooking has proven to be a popular feature to engage the student population.  A notable piece of equipment in the dining common is the brick oven, which is available for students to view as they order pizza in line. Arrington goes on to say that while most meals are prepared in front of the students, there is still large batch production in the back of the house. 


If students are in looking for a quick meal between classes, there are retail food spaces available as well. Retail dining options, like Chick-fil-a and Starbucks, are convenient for students who have access to the online food ordering service Tapingo, making ordering to-go an easy choice. 




No matter where students choose to dine on campus, Yawn made it clear that Georgia Southern University hopes to help them feel included and foster a sense of community.




A feature video for your CU dining facility can be both simple and affordable.  For full details, check out a breakdown of video services from our in-house design and media production company, theFUZE.